Our development, Sanctuary Mount Pleasant was

featured on WAtoday

. Below is a direct transcript dated 11 March 2020 written by Emma Young:
A Perth developer has purposefully bucked the trend for "boxy, cookie-cutter" high-rises by building some of the city's largest available apartments in a smaller building in an urban renewal hotspot.
Rezoning to recreate the leafy areas around Canning Bridge as major inner-city urban population centres has prompted a burst of high-rise development on the Applecross/Mount Pleasant side, with three new towers either complete or nearly so, and a fourth soon to start construction.
But WAtoday recently reported results of a study showing West Australian downsizers overwhelmingly still want three-bedroom homes, and almost none find apartments a desirable option.
And sales on Sanctuary Mount Pleasant – all to locals, not foreign investors – suggest developer John Woon is listening.
Sanctuary Mount Pleasant is a collection of 47 apartments across eight storeys on Wren Street, just off Canning Highway and walking distance from the bridge, the Raffles, Clancy's and a rash of new restaurants and coffee shops, as well as the new Mount Pleasant Woolworths.
The apartments are nearly 1.5 times larger than typical apartments and competitively priced; from $450,000 for one-bed, $725,000 for two, $995,000 for three and $1.5 million for four.
The building is nearly three-quarters sold out before construction has begun, and the buyers are all owner-occupiers and mostly over-50s.
Mr Woon, who has lived in the area since childhood, says it's because he responded to demand.
Building and developing for the past 16 years, he had seen a need for what's commonly termed the 'missing middle'.
"Around here downsizers have the choice of a retirement village for over-55s, or a massive high rise," he said.
"Downsizers don't necessarily want cheap. They don't want small."
They just wanted something lower maintenance, something they could lock and leave.
But it was difficult for developers to achieve economy of scale in a smaller building.
"Financially you have to run a lot leaner," he said.
"Typically developers, when they hit the presale target, they go out to tender. They go to six builders to give their best price. Right now the industry needs work, so you will find they undercut each other. They are very keen, to the point of desperate, for the work – so they are chopping quality and prices."
Smaller developments were on tighter margins again, Mr Woon said.
"So these 'boutique' developments, the kind with 10-20 apartments, are built very ordinarily," he said.
"That's why downsizers don't want to buy them."
High rises, on the other hand, did have some luxury options, but these were very expensive, he said.
And while big developers did more affordable apartments these were often "boxy and standard and cookie-cutter".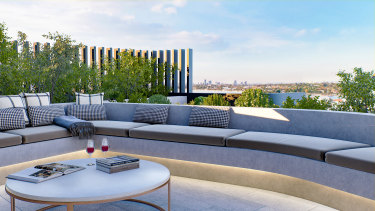 "Often it's $1.5-$2 million for a three-bed, but downsizers now know their house is only worth $1.5 million in this market, having come down from $2 million five years ago," Mr Woon said.
"If they buy a three-bedroom apartment for $1.5 million, they have no money left for their retirement."
When Mr Woon found two old houses side by side for sale on the rezoned Wren Street, he saw an opportunity.
Buying and amalgamating two lots gave the opportunity for an attractively sized street frontage.
He met with the architect and they started talking about design. They noted the name of the street – Wren – and the proximity to the river and its wildlife.
When Mr Woon woke up the next morning he thought, "We want this for empty-nesters who are looking for their sanctuary," he said.
"A place to call home for the rest of their lives."
The design flowed from there, giving rise to the curved building meant to evoke wings, and the water feature in the lobby, overhung by a sculpture suggesting a bird swooping on a fish.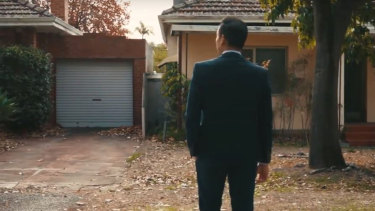 Instead of tendering for a builder, Mr Woon chose top quality: Mercedes Construction, part of the Zorzi Group.
"People want big," Mr Woon said.
"How do you create a beautifully designed building that is good quality, big and spacious but yet get it to a price point where people see value for money?"
He could do it because he ran a leaner model, he said. His background as a structural engineer and registered builder meant he controlled the design early, and could create an efficient structure. He also didn't employ a sales team.
Contact:
John Woon
0421 595 481
[email protected]
www.SanctuaryMountPleasant.com.au